Seong K. Mun Faculty Profile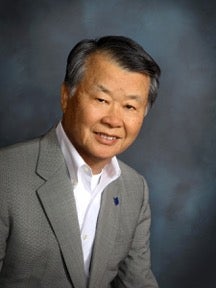 Dr. Seong K Mun is a professor and director of Arlington Innovation Center of Virginia Tech National Capital Region, Arlington, VA engaged in research in health informatics, precision medicine, imaging, health outcomes research, and mobile health for the US military.
Seong K. Mun, PhD is the founding President and CEO of Open Source Electronic Health Record Alliance (OSEHRA), located in Vienna, Virginia. The OSEHRA was established by the Department of Veterans Affairs in 2011 as a not-for-profit organization to promote open source innovations in health IT for both the US government as well as for the global health IT market.
During the 80's and 90's he was at Georgetown University Medical Center as the Director of Imaging and Information Systems (ISIS) Center, he championed the development of filmless radiology (a.k.a. PACS), global teleradiology, telemedicine, e-health health informatics, medical robotics, combat casualty care, and global disease surveillance. During that period of over 20 years, he obtained grants and contracts exceeding $100 million as a principle investigator.
At Georgetown, he also served as Associate Vice President at the Georgetown Medical Center, to manage congressional relations for the University by working with the Office of Federal Relations. He called on both the House and the Senate almost weekly for 10 years.
Prior to Georgetown, he was a radiology faculty at Columbia University Medical Center in New York where his team built one of the first high field MRI systems in the world, a project sponsored by Philips Medical Systems.
He received the General Thurman Award for Excellence in Advanced Medical Technologies from the US Army for various medical research projects in combat casualty care.
Seong K. Mun received PhD in physics from State University of New York, and completed an NIH medical physics fellowship at the Department of Radiology, University of Colorado Medical School.
He is a graduate of the University of California, Riverside and Redland High School, Redlands, California.