Matthew Zinder Faculty Profile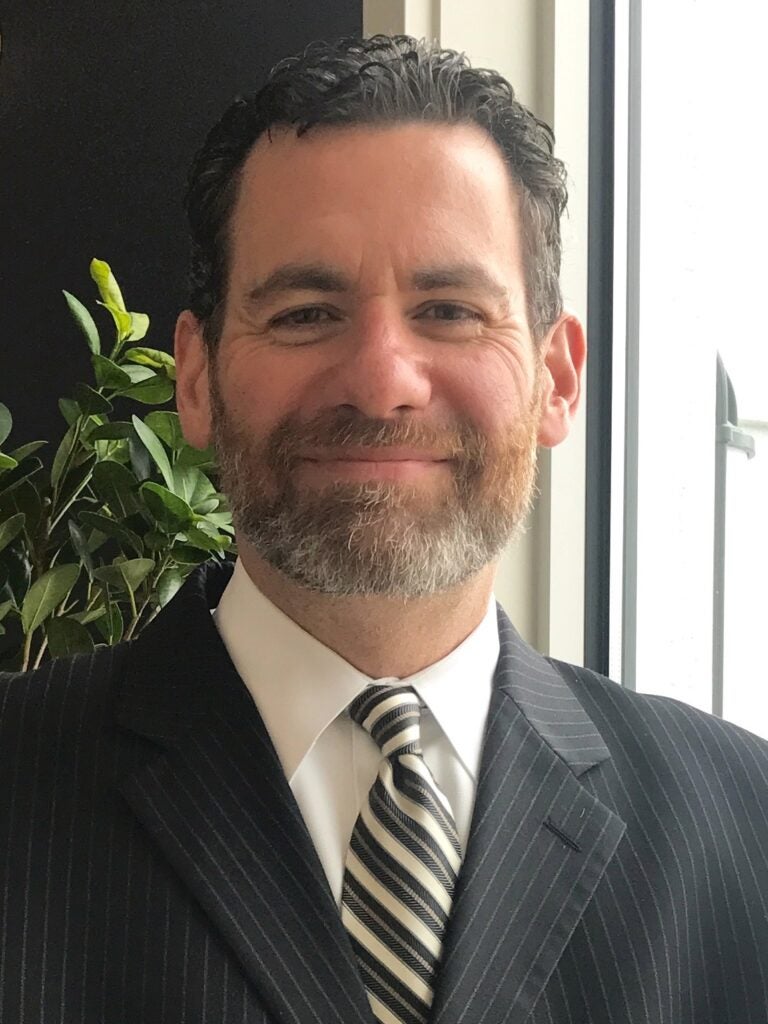 Matthew Zinder has worked in some level of healthcare for 25 years, starting as an EMT in a volunteer fire station. Matthew owns and operates a Maryland-based mobile anesthesia practice that has been in business since 1984. It consists of 20 practitioners and covers 50 locations throughout the state of Maryland.
Matthew speaks at many professional conferences, both nationally and internationally, involving topics such as stress management, wellness, business of anesthesia, and the practice of anesthesia. He is the producer and host of The Going Viral Podcast where he has discussions with guests pertaining to health, wellness, and science.
He is the founder and director of Maryland Emergency Response, a disaster relief 501(c)(3) non-profit organization that works to aid victims following natural and/or man-made disasters.
Matthew is currently the District IV director for the Maryland Association of Nurse Anesthetists and an elected member of the AANA Leadership Identification Committee.
He is adjunct faculty at Georgetown University School of Nurse Anesthesia.
WORK HISTORY:
5/06 – Present Zinder Anesthesia, LLC
Pikesville, Maryland
Owner, Nurse Anesthetist
8/18 – Present Maryland Association of Nurse Anesthetists
Baltimore, Maryland
Board Member-District IV Director
3/20 – Present CFC Productions, LLC
Maryland & Indiana
Co-owner, Consultant
10/20 – Present Georgetown University
Washington, DC
Adjunct Faculty: Nurse Anesthesia Program
9/10 – 11/13 University of Maryland
Baltimore, Maryland
Adjunct Faculty: Nurse Anesthesia Program
1/04 – 5/06 Chippenham Medical Center
Commonwealth Anesthesia Associates
Richmond, VA
Staff Nurse Anesthetist
5/99 – 9/01 The Johns Hopkins Hospital
Baltimore, Maryland
Staff Registered Nurse: Surgical Intensive Care Unit
LECTURE EXPERIENCE/SPEAKING ENGAGEMENTS

University of Maryland Nurse Anesthesia Lectures: 9/10, 9/11, 10/12, 10/13, 3/20
St Vincent College Nurse Anesthesia Lectures: 5/12, 5/13, 5/14, 5/15, 1/16, 1/19, 1/20
Virginia Commonwealth University Nurse Anesthesia Lectures: 2/11
University of Pittsburg/Fayette Anesthesia Symposium: 1/13, 1/14
International Symposiums Nurse Anesthesia Update: 4/14, 12/16
Encore Symposiums: 10/14, 2/15, 6/15, 11/15, 4/16, 10/16, 2/17, 9/17, 5/18, 10/18, 1/19
Maryland Association of Nurse Anesthetists Conference: 10/14, 10/17, 9/19, 10/20
Ambulatory Surgery Center Association National Meeting: 5/14
The Complementary and Alternative Medicine Conference: 6/14
National Guild of Hypnotists International Convention: Aug 2010, 11, 12, 13, 14, 15, 16
Arizona Association of Nurse Anesthetists Annual Meeting: 3/15, 3/17
The Society of Gastroenterology Nurses and Associates National Meeting: 5/15, 5/16
Kansas City Truman Medical Center Fall Conference: Key Note Speaker: 9/15
Virginia Association of Nurse Anesthetists Winter Workshop: 2/16, 10/20
MAC Anesthesia Symposiums: 4/16, 10/16, 4/17, 2/18, 2/19, 2/20
American Association of Moderate Sedation Nurses Conference: 6/17, 9/18, 10/19
HypnoThoughts International Symposium: 8/17
Indiana Association of Nurse Anesthetists Spring Meeting: 3/17
Georgia Association of Nurse Anesthetists Anesthesia Symposium Atlanta: 9/17
Louisiana Association of Nurse Anesthetists Anesthesia Symposium: 11/17
Testimony before the Maryland Legislature on behalf of MANA: 2/18
New Mexico Association of Nurse Anesthetists Annual Meeting: 9/18, 9/19
Kaiser Permanente Nurse Anesthetists Association Winter Meeting: 1/19
Cornerstone Anesthesia Symposiums: 3/19
Ohio Association of Nurse Anesthetists Annual Meeting: 4/19
Anesthesia Business Seminars: 5/19
Summit Anesthesia Seminars: 5/20, 11/20
American Association of Nurse Anesthetists Webinar Speaker: 6/20, 9/20
Pennsylvania Association of Nurse Anesthetists Spring Symposium: 7/20
Minnesota Association of Nurse Anesthetists Fall Meeting Webinar: 10/20