Apply to Georgetown's DNAP
Program Admissions
Please check back for updates on our new application cycle starting in July 2020.
UPCOMING WEBINAR
Tuesday, July 7 – Admissions Q&A 6:30 PM to 7:30 PM
GET ALL YOUR QUESTIONS ANSWERED
Attend an Upcoming Information Session Join us Online!
You can view the previously recorded webinar (new window).
If you are ready to take the next step in your nursing career, request information about the DNAP program today.
Admissions Requirements
In order to be a competitive applicant, the following are requirements for the Doctor of Nurse Anesthesia Practice Program:
Baccalaureate degree from a U.S. Department of Education accredited institution
Current Registered Nurse (RN) license in the United States
A minimum of two years of professional nursing experience in critical care (Surgical Intensive Care is preferred)
A curriculum vitae indicating higher education institutions attended and dates of attendance, work experience and clinical experience (with dates), and other activities
Personal Essay – a brief summary (no more than 500 words) about short-term and long-term goals after completion of the DNAP program
3 letters of recommendations

Direct supervisor – required
Academic educator/professor
Individual who can speak to your future success as a nurse anesthetist

Transcripts: Applicants are required to upload to the application system unofficial transcripts from all undergraduate and graduate institutions attended. Do not send electronic or paper copies of your official transcripts before receiving an offer of admission. Review the unofficial transcript requirements for additional details and FAQs. Applicants who receive an offer of admission will be required at that time to submit official transcripts for verification prior to enrolling. If an offer of admission is granted and accepted, admitted students will be required to submit final official transcripts from all institutions where post-secondary coursework has been completed and other institutions as designated in their admissions letter, sent directly to NHSTranscripts@georgetown.edu. The preferred method is by secure electronic transcript delivery to NHSTranscripts@georgetown.edu, if offered by your institution.
All transcripts from institutions outside of the U.S. must be evaluated by an official World Education Services evaluation (www.wes.org (new window))
Completion of an undergraduate-level statistics course (three or more credits) with a letter grade of B or better
An undergraduate-level chemistry course is required

three or more credits – at a four-year institution
completed with a B or better
within the last five years (highly preferable) ** this may be waived for applicants with a strong academic background
the chemistry course can be pending a final grade at the time of matriculation. **This chemistry course can be general, organic, or biochemistry
the Lab portion is not required

A minimum cumulative GPA of 3.0

GRE is required within the last five years if GPA is lower than 3.5

A minimum science GPA of 3.0
Score from the Test of English as a Foreign Language (TOEFL) for a student whose native language is not English or does not have a degree from an English speaking country

Scores must be within two years of application date
Minimum Scores: 600 paper, 100 internet
Technical Standards
Applicants for all graduate nursing programs and enrolled students seeking these degrees must possess certain abilities and skills deemed essential functions for the care of patients. Read more about these abilities and skills, as determined by the Georgetown University nursing faculty.
Admissions Contact
Edith De Leon
Program Manager
P: (202) 687-3912
E: en48@georgetown.edu
Faculty Contact
Nicole Grass, DNP, CRNA
Clinical Director, Assistant Professor
P: (202) 687-8673
E: ndg26@georgetown.edu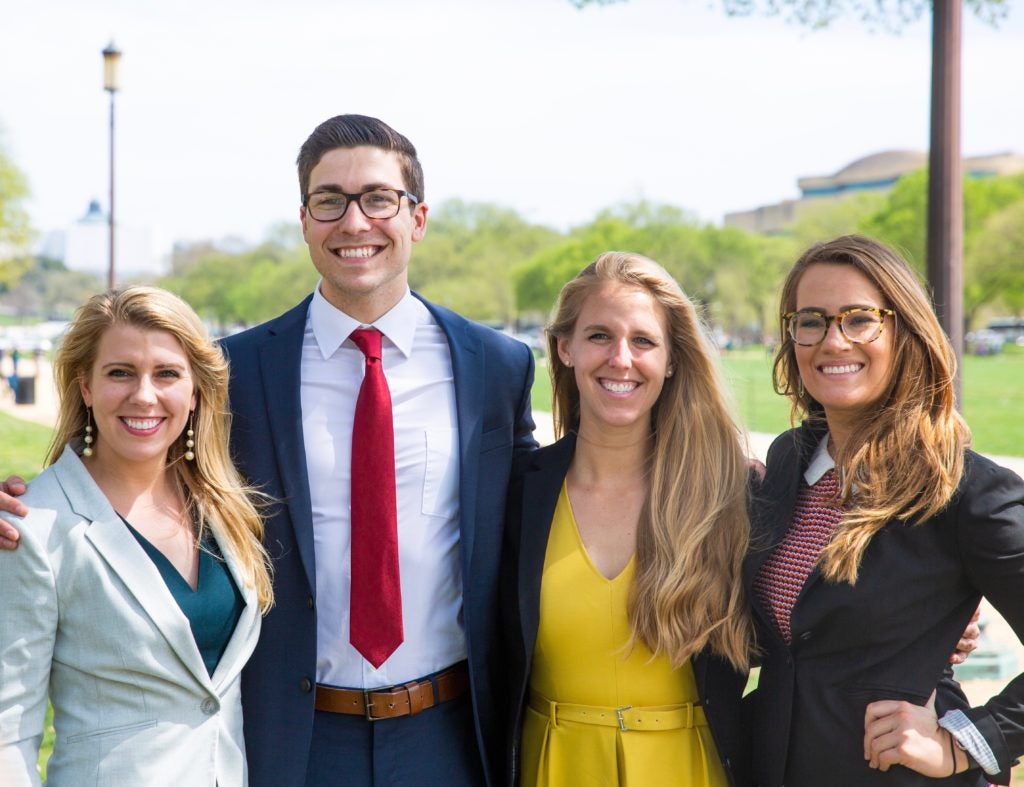 ---
ACCREDITATION INFORMATION
The Doctor of Nurse Anesthesia Practice Program is accredited by the Council on Accreditation of Nurse Anesthesia Educational Programs (COA).