Crystal O'Guin Faculty Profile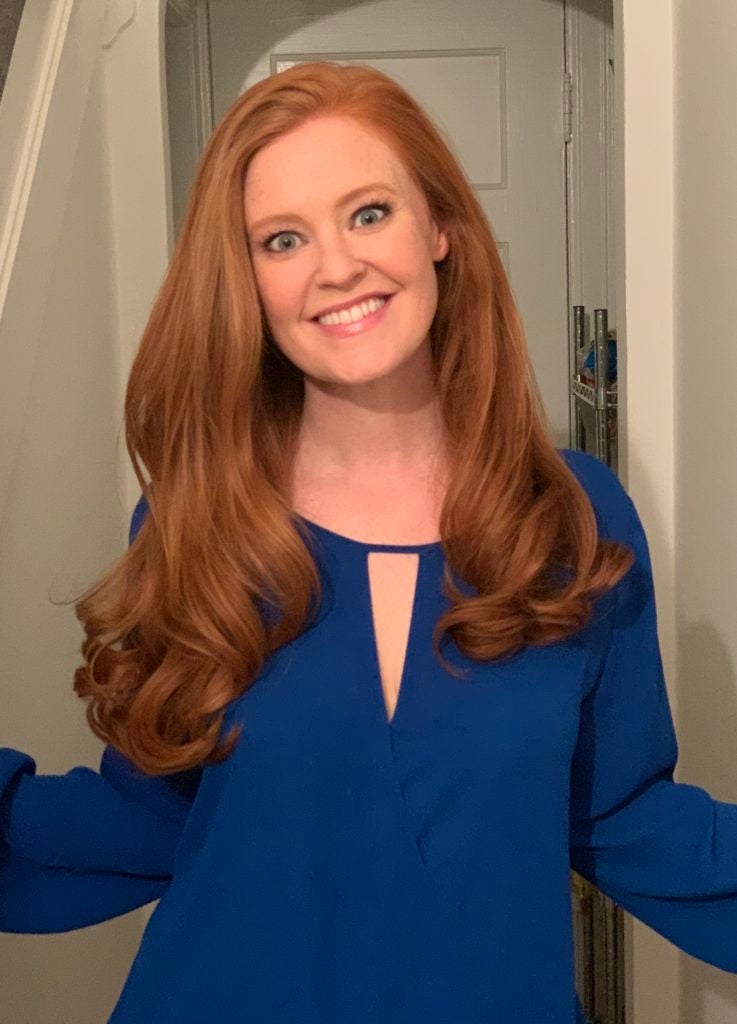 Crystal O'Guin, DNP, CRNA is an Assistant Professor in the Georgetown University Doctor of Nurse Anesthesia Practice Program. She is the course director for Introduction to Nurse Anesthesia, Advanced Principles of Anesthesia II, and Advanced Principles of Anesthesia III. Dr. O'Guin team-teaches in courses throughout the program in both the classroom and simulation lab. She oversees doctoral research projects as a first reader and advisor to Georgetown DNAP students. Dr. O'Guin is the Research Co-Director for the DNAP program where she oversees the construction and development of the research coursework, IRB submission, and project evolution for the doctoral students.

Dr. O'Guin graduated from the University of Tennessee Health Science Center DNP program in Memphis, TN. As a DNP student, she explored postoperative cognitive dysfunction in the elderly and completed her doctoral project on 'Acupressure in the prevention of postoperative nausea and vomiting' (Thweatt, K., O'Guin, C., Finder, S.).
Dr. O'Guin holds a Master's Degree in Nursing Education from Union University in Jackson, TN. She was previously an instructor in a BSN program and worked in staff development as an educator in the hospital setting. She was the hospital Course Director of ACLS and PALS at St. Jude Children's Research Hospital from 2008 to 2015 where she started and coordinated a high-fidelity simulation program.
In addition to her role at the University, Dr. O'Guin is currently practicing anesthesia at the bedside in the outpatient and hospital settings. She also served as a preceptor to nurse anesthesia students in the clinical setting.
Her current interests include perioperative arrest and crisis management. Dr. O'Guin volunteers on professional committees including the NBCRNA Continued Professional Certification Assessment Standard Setting Committee (2018) and the AANA Foundation Spring & Fall Grant Review Committees (2019). She was a member of the group attending the AANA Inaugural Health Policy Institute class at George Mason University (2019). She is the Sigma Theta Tau Chapter Counselor for the DNAP students and an article reviewer for the International Student Journal of Nurse Anesthesia. Dr. O'Guin is also both a member of the Honor Council for the University and of the Faculty Development Committee for the School of Nursing and Health Studies.
Scholarly publications and presentations have included:
O'Guin, C. (2019). Brain Health Initiative: What is it, why now, and how can I make a difference? Continuing Education Course; AANA ELearn (1 Class A Credit).
O'Guin, C. (August 2019). Unique Aspects of Perioperative Arrest. AANA 2019 Annual Congress. Chicago, IL.
O'Guin, C. (May 2019). Prone Positioning: Pearls, Problems, Possibilities. MSNAF 6thAnnual Educational Weekend. Memphis, TN.
O'Guin, C. (2017). Success factors for SRNA's entering the clinical setting. UTHSC Scrub Cap Ceremony. Memphis TN.
Thweatt, K., O'Guin, C., Finder, S. (2016). Acupressure in the prevention of postoperative nausea and vomiting. Poster Presentation: Elinor F. Reed Spring 2016 Distinguished Visiting Professorship. Memphis,TN. (1stPlace Award for Advancing Evidence in Clinical Practice).
Bigham, M. T., Logsdon, T. R., Manicone, P. E., Landrigan, C. P., Hayes, L. W., Randall, K. H., Grover, P., Collins, S.B., Ramirez, D.E., O'Guin, C.O., Williams, C.I., Warnick, R.J, & Sharek, P. J. (2014). Decreasing handoff-related care failures in children's hospitals. Pediatrics, 134 (2). e572-579.
O'Guin, C. (2012). PALS updates: treatment innovations in emergency Care. APHON Counts, Vol. 26 (1) Spring Edition. APHON: Glenview, IL.
O'Guin, C. (March 2011). Resuscitation updates. Grand rounds: St. Jude Children's Research Hospital. Memphis, TN.
O'Guin, C. (2009). Pediatric sedation and distraction. Society of Nuclear Medicine. Washington D.C.
O'Guin, C. (2007). Typhlitis. Domestic Affiliate Regional Conference. Memphis, TN.