Catherine Horvath Faculty Profile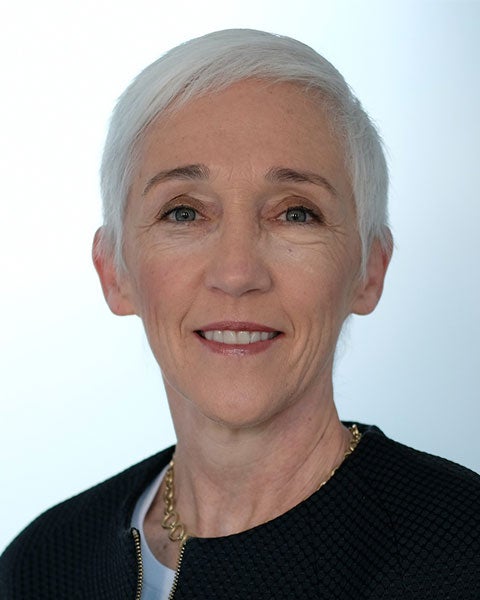 PROFESSIONAL EXPERIENCE
Catherine Horvath, DNP, CRNA, CNE, CHSE, FAANA is an Associate Professor at Georgetown University and the Assistant Program Director in the Doctor of Nurse Anesthesia Practice Program. Dr. Horvath has extensive knowledge of nurse anesthesia program administration, teaching pedagogy, and simulation best-practices. In addition, she speaks and publishes on wellness for anesthesia students and providers.
Dr. Horvath completed her Bachelor of Science in Nursing from the University of Virginia in 1987, earned a certificate of nurse anesthesia from New England Medical Center in Boston MA in 1992, Master of Science in Nurse Anesthesia from Northeastern University in 1996, and Doctor of Nursing Practice from Georgetown University in 2016. She was an Instructor and Assistant Professor at Georgetown University from 2008-2019, where she served as director of various anesthesia courses. She also served as simulation director. From 2019-2023 Dr. Horvath served as Program Director for the inaugural Johns Hopkins Doctor of Nursing Practice Nurse Anesthesia Program. In 2023, Dr. Horvath returned to Georgetown's School of Nursing and the DNAP program.
Currently, Dr. Horvath is course director of Advanced Principles I, II, and III. In addition, she is the Outcomes and Teaching Director for the DNAP program.
Scholarly publications and presentations have included:
National Teaching Institute & Critical Care Exposition (NTI) May 22-24, 2023 in Philadelphia, PA. ; virtual conference June 12-15, 2023 Title: Updates in Acute Pain Management and Procedural Sedation for the Advanced Practice Provider Jessica Peters/Sarah Rollison/Andy Benson/ Horvath
Swoboda S, Sullivan N, Brown K, Horvath C. The Impact of Virtual Reality with Standard Debriefing on Pre-licensure Nursing Students' Knowledge of Sepsis and NSTEMI. Society of Simulation in Healthcare's International Meeting on Simulation in Healthcare. Orlando, FL January 21-25, 2023 [Poster]
Benson A, Everson M, Horvath C. (2022). Imagining in time: The legacy of Olive Berger (1898-1981). AANA Journal pending manuscript number: AANA-D-21-00120.
Horvath C. & Benson A. (2022). Diamonds or Dust: Understanding the Time and Pressure Correlates in Nurse Anesthesia Education, 33rd International Nursing Research Conference July 21-25, 2022 Edinburgh Scotland, Sigma Theta Tau International [Poster]
Horvath C. How Can We Help? Educational Program Strategies to Promote Student Wellbeing, Clinician Wellbeing Summit: National Summit on Promoting Well-being and Resilience in Healthcare Professionals. Columbus, OH September 28-30, 2022 [Poster]
Horvath C. Help, I've Fallen and I Can't Get Up: Maintaining or Creating Student Wellbeing, Core Anesthesia Student Virtual Conference 2022, July 30, 2022; 900 attendees
Horvath C, Simmons V, Smallheer B, & Tennyson C. (2022). INACSL APRN Special Interest Group Update, INACSL22 Conference June 15-18, 2022 Milwaukee WI
Brown KM, Swoboda SM, Gilbert GE, Horvath CH, Sullivan N. (2021). Integrating virtual simulation into nursing education: A roadmap. Clinical Simulation in Nursing 59, ISSN 1876-1399 https://doi.org/10.1016/j.ecns.2021.08.002.
Horvath CH*, Grass N. (2021). Pandemic, economic uncertainty, and protests: What will happen to SRNAs—resiliency or burnout? AANA Journal 89(5):413-418
Horvath CH*. (2020). Innovation during disruption: Implementing a nurse anesthesiology program during a pandemic. (1, vol. 22, pp. 12-14). The Maryland Nurse Journal. Published.